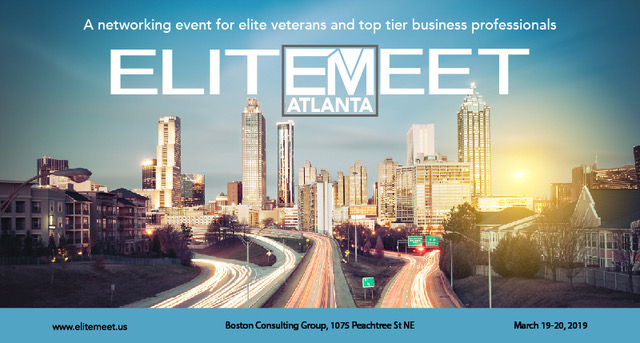 EM veteran attendees will be given access to a variety of industries and career opportunities.
Employers will be given access to the world's most elite military talent.
Event includes:
20+ hours of recruiting time for employers
2 High End Networking Events for vets & select professionals
2-Day Transition Seminar for EM vets
Ready to hire the best?
<— PROFESSIONALS & EMPLOYERS, use this form to let the Atlanta planning team know you want to attend!